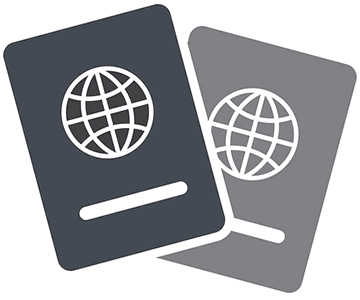 Obtaining a travel Visa is the responsibility of the participants. Citizens of GCC countries do not require a visa or permit. All other visitors may either require a visitor visa or may receive a visa on arrival (e-visa). Please see the list of eligible countries for Visa on Arrival by following the link below. In some cases, your airline may be able to help you with your visa application. Also, please note that an eye scan will be required at the airport.
If a visa is required, we will assist you by providing an invitation letter, if your paper is accepted by the conference or if you have registered for the conference; but we are not an authority on Visa issues, nor can we help with expediting the Visa process. Therefore, please register early and prepare for obtaining the necessary visa. Visa processing time depends on country-to-country and individuals.
Please
visit UAE government official site
for visit visa information.
Letter of invitation
In order to obtain a visa or for any other administrative purposes, the conference can provide a formal letter of invitation to participants who 1) has a paper accepted to the conference, or 2) has formally registered to attend the conference. To receive an invitation letter please e-mail
info@powermems.org
. Include "PowerMEMS2023 Formal invitation letter required" into the subject line of your email. IMPORTANT: provide your full name, affiliation, and the full address of your organization in the body of your email. Please also provide a proof of the registration fee payment or the title of your accepted paper. If you have a presentation without a submitted paper (e.g. Power MEMS school or Plenary talk), then also provide the title of your presentation and the assignment. You will receive a signed formal invitation letter from Powermems2023 General Chair a few days later.
Letters of invitation will be sent in PDF form to the email address provided.
PowerMEMS2023 reserves the right to ask for further information to ensure the validity of requests and to prevent any fraud attempt.
Note that invitation letters do not include any commitment on the part of PowerMEMS2023 to provide financial support of any kind.
You are responsible to take care of your own visa application. PowerMEMS2023 will NOT start any communication with a consulate or an embassy.